Creating a 'Community of Love': Advocating for Health Education in Cameroon
Acho Abongwa knew from an early age that he wanted to be a doctor. And not just any doctor: Acho wanted to find a cure for HIV.
"It was the late 1990s in Yaounde, Cameroon, and AIDS was all we ever heard about on the radio," Acho says. "I noticed, too, that there was a lot of stigma attached to the disease. It wasn't like any other; people with AIDS were treated differently."
Curious as he was, Acho made it his life's mission to learn more about the complex disease.
Acho, now a medical doctor, volunteers with the Young Investigators Science Society, a Whatsapp-based platform aimed at training medical students in evidence-based practices.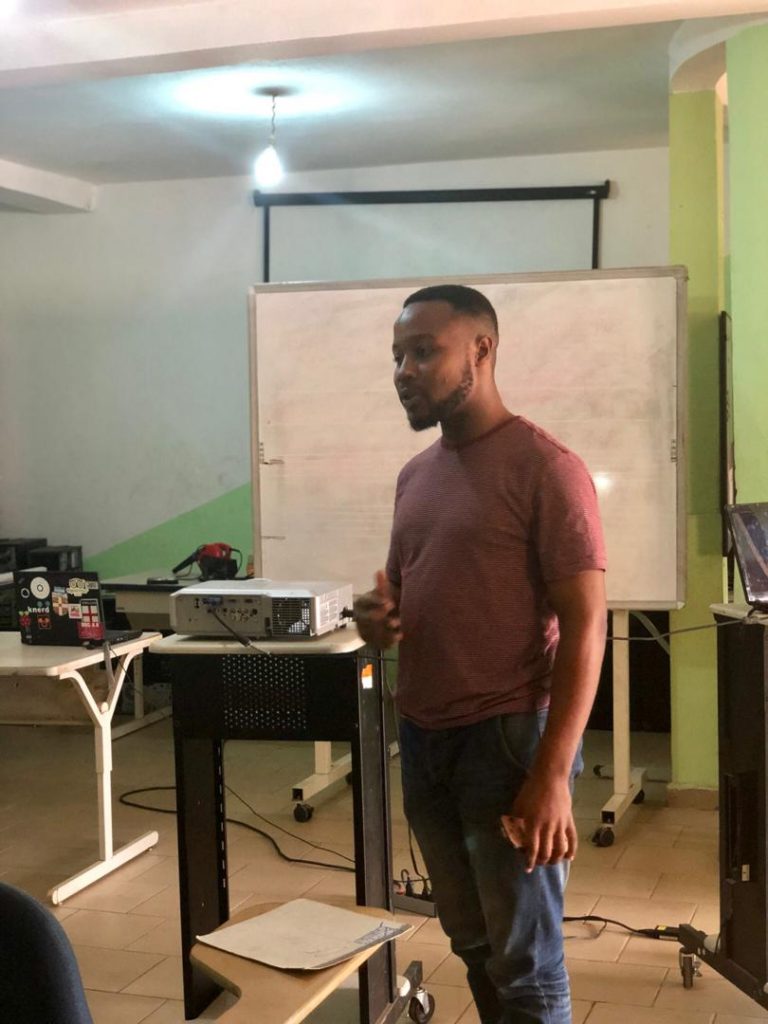 By visiting local medical schools and training students in the latest research techniques, Acho and others aim to equip tomorrow's leaders with the skills they need to change the course of medical research.
"Volunteering is a process close to self-actualizing," Acho says. "You are realizing a dream and changing the world in the process."
The results of this research Acho then shares with community members in school workshops across the country, such as one recent session on sugar levels in popular beverages, which Acho delivered to schoolchildren in Yaounde.
"The best help is the help you offer with no expectation of return," Acho says of his health-literacy sessions.
In medical schools across the country, Acho shares practical skills with students, such as a recent session he held on writing quality literature reviews, advice students can use to improve their research and advance their careers.
"Medical students are curious by nature," Acho says. "By offering them training, we are giving them something substantial for their work with us."
For Acho, those meaningful incentives hold considerably more value than handouts given out to volunteers for a day's work.
"We don't want to do anything fancy," Acho says. "We're not interested in standing out or in being famous. We just want to serve. That's our focus: helping young people."
Equally important in volunteer work, Acho stresses to those interested in the field, is seeing the work not as a side project but as a full-time job.
"Some people think because this is volunteering, it's a half job and they don't have to work hard," Acho says. "But, as I see it, every time you volunteer is an opportunity to create a masterpiece, to create something of value for those around you."
What's more, Acho sees his work as bringing people together around a common cause, one of care and devotion.
"In an ideal world, we are seeking something more than mere survival, we are creating something," Acho says. "We are creating a community of love."
Interested in Acho's work? Learn how you can volunteer to serve your community on our YALIServes page.
The views and opinions expressed here belong to those interviewed and do not necessarily reflect those of the YALI Network or the U.S. government.