How to Facilitate a Conversation on Gender-Based Violence in 5 Steps
Contributed by Sarah Smith, a senior at the College of William & Mary studying government and gender, sexuality, and women's studies
Talking about what happens behind closed doors is hard and uncomfortable. However, having those conversations can change – and even save – lives. To help women and girls create a violence-free future, Africa4Her is focused on encouraging community discussions on gender-based violence (GBV).
The United Nations estimates that 35% of women worldwide have experienced physical and/or sexual violence from a non-partner at some point in their lives. As many as 70% of women worldwide have experienced physical and/or sexual violence from an intimate partner, according to the same study. Behind these numbers are real women and girls, and behind those women and girls are communities that can create change. Communities that know about the effects of GBV can better address it.
Here are some tips on organizing a community discussion on GBV:
1. Reach a young audience. Today's boys and girls will be tomorrow's leaders. This guide walks you through how to plan a community dialogue to learn about the types and effects of gender-based violence. While reaching children at a young age is powerful in sharing values that contribute to a violence-free future, consider what particular demographics you want at your dialogue. These are great opportunities for everyone.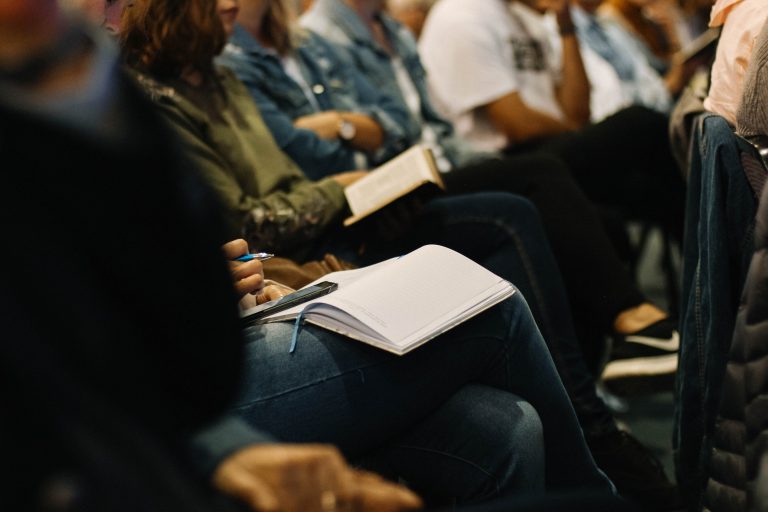 You can work with a church, school, or social group to plan a dialogue. Then, begin advertising it to your selected audience. Where and how you advertise the event will help ensure you reach the intended audience.
2. Establish ground rules. Before kicking off your dialogue, make sure to set some ground rules. For example, ask participants to be respectful, use appropriate language and stay aware of others' feelings. You can also ask that people only share from their own perspectives so no one makes assumptions about others' lives. Be sure to follow a facilitation guide to help structure the conversation. If you know your audience will be composed mainly of children, ask participants to raise their hands before speaking — something children will be familiar with from school.
3. Screen a video. One great way to facilitate conversation is by showing a video and then asking audience members to share how the video made them feel. A great place to start is with the new YALI "What is Gender-Based Violence?" video vignettes. Come prepared with your facilitation guide and have a few hypothetical, open-ended questions ready to spark discussion if the audience is hesitant about speaking.
4. Share your goals. Women and girls around the world have far-reaching dreams, and gender-based violence often gets in the way. Throughout the discussion, be sure to share your goals and encourage others to do the same. Some participants might be surprised to learn how much they have in common.
5. Look to the future. As the event concludes, encourage participants to go out in their communities and talk to their friends and family about gender-based violence — what it is, how it affects society and what they can do to address it.
It's up to each one of us to make the world a better place. Having a community discussion can mobilize a whole neighborhood to work to end GBV.
The time is now to get out there and start the conversation, one community event at a time.
Learn how you can take a stand against gender-based violence on our Africa4Her page.
The views and opinions expressed here belong to the author and do not necessarily reflect those of the YALI Network or the U.S. government.